he information in this German White Book contains alleged documents that record events as they transpired in those last weeks before Adolph Hitler realized there was no way to avoid war.

The masters who controlled the British Prime Minister, French President, Polish President, etc. would not tolerate a peace being negotiated. They MUST have this war, or their Plan for World Dominion is waylaid for a time. We say waylaid, because it's become clear they've never stopped, regardless the setbacks or holdups, and today the beat goes on. Researchers/authors whose work has been suppressed have confirmed the information herein.
The original German white Book, "Documents Concerning the Last Phase of the German-Polish Crisis", is not available to students of international affairs in the United States in adequate quantities, owing to illicit British interferences with the mails. The German Library of Information, therefore, issues a reprint of the original for the benefit of such students, with a prefatory note disposing of certain widely-circulated allegations made in the British Blue Book.

Further copies may be obtained from the German Library of Information, 17 battery Place, New York.
This information is in .pdf format and can be downloaded to your hard drive for keep:
| | | | | | |
| --- | --- | --- | --- | --- | --- |
| German White Book Documents (Overview) | How Wars Are Made (Articles 1-8) | How Wars Are Made (Articles 9-13) | How Wars Are Made (Articles 14-16) | How Wars Are Made (Article 17) | How Wars Are Made (Articles 18-26) |
Don't miss checking out the section Zionism and Judaism on my website for extensive information on these subjects! Wes Penre, Illuminati News.
---
Wes Penre is the owner of the domain Illuminati News and the publisher of the same. Please also check out his MySpace website: http://www.myspace.com/wespenre.
---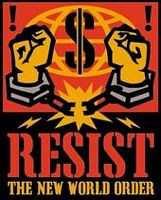 ---
Source: German Library of Information, New York

---
This page may contain copyrighted material, the use of which has not always been specifically authorized by the copyright owner. I am making such material available in my efforts to advance understanding of environmental, political, human rights, economic, democracy, scientific, and social justice issues, etc. I believe this constitutes a 'fair use' of any such copyrighted material as provided for in section 107 of the US Copyright Law. In accordance with Title 17 U.S.C. Section 107, the material on this site is distributed without profit to those who have expressed a prior interest in receiving the included information for research and educational purposes.

---
---
Design downloaded from FreeWebTemplates.com
Free web design, web templates, web layouts, and website resources!
---