Dog waiting to die in the name of art
Hi all, this is a very serious matter...

In the 2007, the 'artist' Guillermo Vargas Habacuc, took a dog from the street, he tied him to a rope in an art gallery, starving him to death.

For several days, the 'artist' and the visitors of the exhibition have watched emotionless the shameful 'masterpiece' based on the dog's agony, until eventually he died.

Does it look like art to you?

But this is not all ... the prestigious Visual Arts Biennial of the Central American decided that the 'installation' was actually art, so that Guillermo Vargas Habacuc has been invited to repeat his cruel action for the biennial of 2008.

Guillermo Vargas Habacuc
Let's STOP HIM!!!!!
Click on the following link :
http://www.petitiononline.com/ea6gk/petition-sign.html

or

http://www.petitiononline.com/13031953/petition.html
or just copy it in your browser to sign a petition to stop him to do it again, then digit the name 'artist' to find the petition to sign.

Please do it.

It's free of charge and it will only take 1 minute to save the life of an innocent creature.
Please also send this e-mail to as many contact as you can... Let's stop him!!!

If you want to double check all the above information you can google the name of the 'Guillermo Vargas Habacuc' to see all I have just said corresponds to truth.

Thank you
---
Source: The Kaua'i MuseLetter
---
Make a comment and have it posted here! Write me an email and put the same title in your email subject line as the title of the article you want to comment on. Wes Penre.
---
Wes Penre is a researcher, journalist, the owner of the domains Illuminati News and Zionist Watch and is the publisher of the same. He has been researching Globalization and the New World Order and exposed the big players behind the scenes for more than a decade now. He has published his research on the Internet at the above domains, which are currently updated to keep people informed what is going on. You can also find his articles linked up, discussed and republished all over the Internet.
In addition, he has done spiritual research to present a solution to the problems of this world. His MySpace website address is: http://www.myspace.com/wespenre and you can also also visit his blog and make comments at http://wespenre.blogspot.com/.
---
---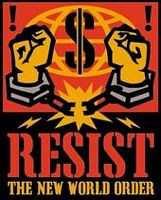 ---
This page may contain copyrighted material, the use of which has not always been specifically authorized by the copyright owner. I am making such material available in my efforts to advance understanding of environmental, political, human rights, economic, democracy, scientific, and social justice issues, etc. I believe this constitutes a 'fair use' of any such copyrighted material as provided for in section 107 of the US Copyright Law. In accordance with Title 17 U.S.C. Section 107, the material on this site is distributed without profit to those who have expressed a prior interest in receiving the included information for research and educational purposes.

---
---
Design downloaded from FreeWebTemplates.com
Free web design, web templates, web layouts, and website resources!
---