Ordering Pizza
This is funny, but scary at the same time. Although the scenario is made up, it is very close to the truth. This is actually the kind of society we are heading towards, even if it may take a few years longer than this video suggests. But if we don't wake up and start using our brains, this IS our future.
If you think that microchipping, Real ID cards and surveillance cameras are only there for your own safety and have a hard time seeing that there is a deeper and much more sinister agenda behind them, then watch this short video and think again.
Once Big Brother has us in his grip and everything about us, from birth to present, is registered in smallest details in their database, and we watch this video again, our laughter, unfortunately, will stick in our throats and we will think: "Oh, my gosh, we were warned but we were too blind to see!"
However, despite the seriousness of it all, I want you to watch this video and have a good laugh, too...

Want to know how to order a pizza in 2010? Here is how:

---
Wes Penre is a researcher, journalist, the owner of the domains Illuminati News and Zionist Watch and is the publisher of the same. He has been researching Globalization and the New World Order and exposed the big players behind the scenes for more than a decade now. He has published his research on the Internet at the above domains, which are currently updated to keep people informed what is going on. You can also find his articles linked up, discussed and republished all over the Internet.
In addition, he has done spiritual research to present a solution to the problems of this world. His MySpace website address is: http://www.myspace.com/wespenre.
---
---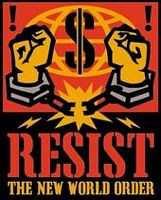 ---
Source: http://aclu.org/pizza/images/screen.swf

---
This page may contain copyrighted material, the use of which has not always been specifically authorized by the copyright owner. I am making such material available in my efforts to advance understanding of environmental, political, human rights, economic, democracy, scientific, and social justice issues, etc. I believe this constitutes a 'fair use' of any such copyrighted material as provided for in section 107 of the US Copyright Law. In accordance with Title 17 U.S.C. Section 107, the material on this site is distributed without profit to those who have expressed a prior interest in receiving the included information for research and educational purposes.

---
---
Design downloaded from FreeWebTemplates.com
Free web design, web templates, web layouts, and website resources!