THE 2008 ELECTION


Hillary Clinton Faces Sensational Claims from Another Woman in Bill's Past
Daily Mail, Nov 07, 2007
illary Clinton's presidential campaign faced damaging allegations yesterday from one of the women who claim to have been groped by former president Bill.

Kathleen Willey suggests in a new book that the former First Couple could have been involved in her husband Ed's death.

Willey, a former White House aide, alleges a campaign of slander and intimidation has been waged against her by Hillary since she made the sex assault allegations.

Her book "Target: Caught in the Crosshairs of Bill and Hillary Clinton" details what she says are the threats made against her by the Clintons and their allies.

The most damaging allegation concerns the apparent suicide of her husband Ed in 1993.

He died from a gunshot wound to the head on the day Willey claimed she was sexually assaulted by Clinton in the Oval Office.

Willey insists her husband's death was murder and not suicide.

In an interview published on a US news website to coincide with the book's publication she says she has "suspicions" the Clintons were involved.

Asked by a reporter from World Net Daily if the Clintons were involved in her husband's death she replied: "I do have my suspicions. Yes."

A spokesman for Mrs Clinton's Democratic campaign refused to make any comment last night on the allegations.
Willey also claims the Clintons were behind a burglary at her home in Virginia four months ago when she says thieves tried to steal the manuscript of the book after excerpts were serialised in a magazine.

Willey, 57, was working as a volunteer in the White House when she said Clinton assaulted her.

According to Willey, during a meeting in the private study off the Oval Office, Clinton embraced her, kissed her on the mouth and fondled her breast. She also claimed he placed her hand on his crotch.

Clinton denied ever assaulting Willey in the incident which allegedly took place five years before the Monica Lewinsky scandal.

Willey never gave evidence to a Clinton's impeachment trial after some members of the House and Senate refused to allow her to testify.

On the same night the alleged assault took place in November 1993, Willey's husband Ed died from a single gunshot wound.

The Virginia lawyer was over £300,000 in debt and had embezzled money from a client.

He left a suicide note in which he apologised for running up the debts, and also a $100 lottery ticket for his wife.

Willey claims in her book that the autopsy on her husband failed to show it was suicide.

She says the coroner told her he died from a shot fired by a right-handed person, while her husband was left-handed.

Willey also claims her husband's death bore striking similarities to that of Vince Foster.

He was a deputy White House counsel and close friend of Hillary who committed suicide in 1993.

Willey says she wrote the book because of misunderstanding about what had happened. She said: "There is so much misinformation out there. I now have the opportunity to set the record straight."
---
Wes Penre is the owner of the domain Illuminati News and the publisher of the same. Please also check out his MySpace website: http://www.myspace.com/wespenre.
---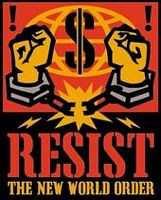 ---
Source: The Daily Mail

---
This page may contain copyrighted material, the use of which has not always been specifically authorized by the copyright owner. I am making such material available in my efforts to advance understanding of environmental, political, human rights, economic, democracy, scientific, and social justice issues, etc. I believe this constitutes a 'fair use' of any such copyrighted material as provided for in section 107 of the US Copyright Law. In accordance with Title 17 U.S.C. Section 107, the material on this site is distributed without profit to those who have expressed a prior interest in receiving the included information for research and educational purposes.

---