Connecting the Dots
Video Interview With David Icke

David Icke
n this windy outdoor interview with David at Mt. Shasta in the Autumn of 2007, he discusses how he has been able to connect the dots over the years. His latest book is the last to look at the past and how we have managed to allow ourselves to be enslaved. Giving our power away is no longer an option if we are to create a sustainable future.

David's book, 'The David Icke Guide to the Global Conspiracy (and how to end it)' investigates and examines many subjects and aspects of the "conspiracy" and "connects the dots". The picture that appears once you understand how it all fits together is astounding. This is the book that will wake up the masses and reveal at last in an undeniable way the incredible level of control a covert and evil controlling force has had over humanity for thousands of years.

For years, David's writing has proven that what we only thought might happen one day, has indeed been happening right before us. In the boiling frog analogy, we have had the heat turned up on us so gradually that we haven't noticed how hot it is in here! The systematic increase in control, surveillance and manipulation through the media has been exposed so many times. David has never backed down in the face of severe criticism and ridicule.

Click here to watch the video:
---
Wes Penre is the owner of the domain Illuminati News and the publisher of the same. Please also check out his MySpace website: http://www.myspace.com/wespenre.
---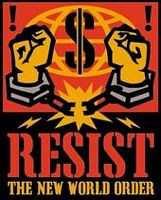 ---
Source: ConsciousMediaNetwork.com

---
This page may contain copyrighted material, the use of which has not always been specifically authorized by the copyright owner. I am making such material available in my efforts to advance understanding of environmental, political, human rights, economic, democracy, scientific, and social justice issues, etc. I believe this constitutes a 'fair use' of any such copyrighted material as provided for in section 107 of the US Copyright Law. In accordance with Title 17 U.S.C. Section 107, the material on this site is distributed without profit to those who have expressed a prior interest in receiving the included information for research and educational purposes.

---
---
Design downloaded from FreeWebTemplates.com
Free web design, web templates, web layouts, and website resources!
---