Columbus Day - Sanitized
by Brasscheck TV
he Columbus Myth
Today is a holiday in the US called Columbus Day held in honor of the man who supposedly "discovered" America.

In fact, Columbus' real role was as the initiator of a campaign of genocide against Native Americans that continued for nearly 400 years.

Nothing to celebrate. In a country not buried so deeply in propaganda, this holiday would be removed from the calendar.

There are lots of reasons for Italian- Americans to celebrate their past. Columbus is not one of them.

It's the original American myth and one protected at all costs.

I'm half Italian and there are many reasons to be proud of my heritage but the record of Columbus is not one of them.

What a disgrace to our country's honor that year after year the sanitized memory of this greed-obsessed, homicidal psychopath is honored.

What an insult to the native people from whom America was stolen.
The myth is carefully protected by the TV news mafia.

Excerpt From Brian Springer's Movie "Spin"
---
Wes Penre is the owner of the domain Illuminati News and the publisher of the same. Please also check out his MySpace website: http://www.myspace.com/wespenre.
---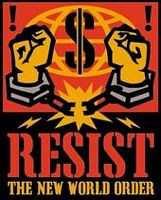 ---
Source: http://www.brasschecktv.com/page/142.html

---
This page may contain copyrighted material, the use of which has not always been specifically authorized by the copyright owner. I am making such material available in my efforts to advance understanding of environmental, political, human rights, economic, democracy, scientific, and social justice issues, etc. I believe this constitutes a 'fair use' of any such copyrighted material as provided for in section 107 of the US Copyright Law. In accordance with Title 17 U.S.C. Section 107, the material on this site is distributed without profit to those who have expressed a prior interest in receiving the included information for research and educational purposes.

---
---
Design downloaded from FreeWebTemplates.com
Free web design, web templates, web layouts, and website resources!
---