Truth Against the World: On Atlantis, the Origins of Evil, and the Irish Origins of Civilization
by Michael Tsarion, 2005
Comment: Michael Tsarion is probably one of the best researchers I have ever encountered. He has put the pieces together in a very extraordinary way. After have spent some 30 years of research into these subjects, the results are astonishing! Michael does not give you any opinions and he does not tell you what or whom to believe. All he presents are FACTS and real EVIDENCE that can not be disputed, due to the simple fact that what he is presenting can be totally backed up. Everybody on this planet should take his research to heart! Wes Penre, www.illuminati-news.com

orn in Ireland Michael Tsarion, an expert on the occult histories of Ireland and America, has made the deepest researches into the comparative mythologies of the world and into his own country's ancient and mysterious Druidic Tradition. His presentations on Atlantis and the origins of evil have been acclaimed by veterans in the field of paranormal research.
In the tradition of Comyns Beaumont, Ignatius Donnelly, Immanuel Velikovsky, William Bramley, and Erich von Däniken, Michael considers the consequences to civilization of extra-terrestrial involvement and seeks to clarify many of the quandaries that other "visitation" experts have overlooked. His book clarifies the disinformation about Atlantis and the lost continents of prehistory. It concentrates on the orchestrated chaos of modern times and reveals how the political and military machinations of the present have their roots in the ancient past. As well as stating the problems, Michael also furnishes us with solutions to the moral and social predicaments that have beset humankind for millennia.

INTERVIEWS WITH MICHAEL TSARION:

On Atlantis, the Origins of Evil, and the Irish Origins of Civilization, with Jeff Rense:

RENSE SHOW 1 - low:

/ high:

[A MUST LISTEN!!!]
Michael's three-hour interview on Atlantis, on the Chris Pirillo Show:
PART ONE - low:

high:


PART TWO - low:

high


PART THREE - low

high:

---
Wes Penre is the owner of the domain Illuminati News and the publisher of the same. Please also check out his MySpace website: http://www.myspace.com/wespenre.
---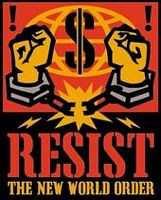 ---
Source: http://www.taroscopes.com/products/interviews_atlantispage.html

---
This page may contain copyrighted material, the use of which has not always been specifically authorized by the copyright owner. I am making such material available in my efforts to advance understanding of environmental, political, human rights, economic, democracy, scientific, and social justice issues, etc. I believe this constitutes a 'fair use' of any such copyrighted material as provided for in section 107 of the US Copyright Law. In accordance with Title 17 U.S.C. Section 107, the material on this site is distributed without profit to those who have expressed a prior interest in receiving the included information for research and educational purposes.

---
---
Design downloaded from FreeWebTemplates.com
Free web design, web templates, web layouts, and website resources!
---