---
Thoughts for Today
Collected by Wes Penre
---
* * * * * * * * *
* * * * * * * * *
May 31.
May 30.
May 29.
May 28.
May 27.
May 26.
May 25.
May 24.
May 23.
May 22.
May 21.
May 20.
May 19.
May 18.
May 17.
"Nations have recently been led to borrow billions for war; no nation has ever borrowed largely for education. Probably, no nation is rich enough to pay for both war and civilization. We must make our choice; we cannot have both"
Abraham Flexner (1866-1959)
May 16.
May 15.
May 14.
May 13.
May 12.
May 11.
May 10.
May 09.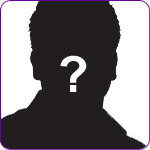 "We allow the most atrocious lies uttered by political and moral prostitutes to go unchallenged. These lies are endlessly recycled in the commercial media until they become ingrained in the public conscience as truth. Worse than burying our heads in the sand, we bury them up our collective ass. How do you like the view?"
Charles Sullivan
May 08.
"To the living we owe respect, but to the dead we own only the truth."
Voltaire
May 07.
"In this 3rd dimension you're free to believe anything you want, as long as it's not the TRUTH"
Wes Penre, Illuminati News
May 06.
"The individual has always had to struggle to keep from being overwhelmed by the tribe. To be your own man is hard business. If you try it, you will be lonely often, and sometimes frightened. But no price is too high to pay for the privilege of owning yourself."
Rudyard Kipling (1865-1936)
May 05.
"Your vision will become clear only when you can look into your own heart…. Who looks outside, dreams; who looks inside, awakes."
Carl Jung
May 04.
"An invasion of armies can be resisted, but not an idea whose time has come"
Victor Hugo
May 03.
"Perhaps the reason why no one is supposed to know what happens after death is that if we did, many people would commit suicide?"
Wes Penre, Illuminati News
May 02.
"Be wary of he who would deny you access to information, for in his heart he dreams himself your master"
Pravin Lal
May 01.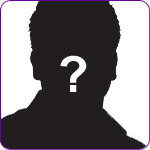 "The true patriot does not love his government. The true patriot loves his country and watches his government."
Darryl Eberhart
- - - - - - - -
Disclaimer
- - - - - - - -