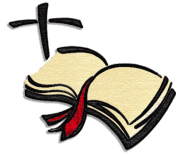 The general idea behind a religion
, is for the founder to say what will subdue everyone to himself, then claim it comes from a power higher than himself so it will be more readily believed by the unsuspecting, often with promises of paradise and threats of agony. He then will "initiate" others in his secrets so that they too can continue to control others and thus be taken care of by his followers after his death. The common ground between them is conscience, once poisoned with that, the ego is sure to follow it order to not suffer from conscience.
"There are three types of persons in the world; those who create a large ego to fend off conscience, living in an illusionary world of success; those who fail in this and only create a lesser ego which becomes a wound, living in an illusionary world of misery, and the enlightened being who has neither ego nor conscience, and lives in the real world."