Last Updated:
Tuesday, July 24, 2007 07:24:17 PM
Beyond the Dutroux Affair
The reality of protected child abuse and snuff networks [Part 1]
Project for the Exposure of Hidden Institutions, July 25, 2007
Last Updated: Tuesday, July 24, 2007 07:24:17 PM
ver since the Dutroux affair broke in August 1996, there have been rumors that its central character was part of a wider network of child abusers. Some might remember the video cartoon.

Many of these blank faces will not be so anonymous anymore after reading this article. tapes that were allegedly found in Dutroux's houses and about which nothing was heard anymore (this actually wàs an unfounded rumor); others might remember statements from Dutroux about being a "pawn" in a network protected by police and justice officials. However, these reports are not even the tip of the iceberg of what has actually been going on in Belgium.

To really gain some understanding of what the Dutroux affair was all about, we need to take a step back and see all the other aspects which at least in the early years made up the Dutroux investigation. It will soon become obvious that by early 1997, Dutroux had become almost a mere footnote in a scandal that really had begun to threaten the very existence of Belgium. Besides a whole range of petty criminals, secret investigations were also being opened against an ever increasing amount of politicians, bankers, police officers and magistrates.
Read more


Saved version


Continue to Part 2

NOTE: If those links don't work in Internet Explorer, view them in browsers like Mozilla Firefox, which will work. Mozilla Firefox can be downloaded here: http://www.mozilla.com/en-US/firefox/ Wes Penre, www.illuminati-news.com
---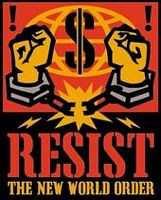 ---
---
Source: http://www.pehi.eu/

---
This page may contain copyrighted material, the use of which has not always been specifically authorized by the copyright owner. I am making such material available in my efforts to advance understanding of environmental, political, human rights, economic, democracy, scientific, and social justice issues, etc. I believe this constitutes a 'fair use' of any such copyrighted material as provided for in section 107 of the US Copyright Law. In accordance with Title 17 U.S.C. Section 107, the material on this site is distributed without profit to those who have expressed a prior interest in receiving the included information for research and educational purposes.

---
- - - - - - - -
Disclaimer
- - - - - - - -