Carol Fisher is being held indefinitely in a surprise May 9 court hearing, becoming another political prisoner held illegally for speaking out against Bush.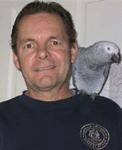 A Cleveland woman, manhandled by police and charged with two felonies for trying to display anti-Bush posters, was jailed in a Cuyahoga County psych unit last week in what her attorney called a "highly unusual and outrageous" decision.
Carol Fisher, 53
, was ordered by state court Judge Timothy McGinty to undergo a psychological examination as a part of her pre-sentencing investigation in the anti-Bush poster incident.
From the onset of the case, Judge McGinty openly claimed Fisher suffered from "mental problems" for resisting a brutal encounter on Jan. 28 when Cleveland Heights police manhandled and arrested her even after complying with orders to not display the anti-Bush posters on a downtown Cleveland Heights street.
And during a last minute May 9 hearing, Judge McGinty said Fischer's opposition to the Bush administration makes her "delusional."
In response, Terry Gilbert, one of Fisher's attorney, said in more than 30 years of practicing law, he has never seen "anything remotely like this," adding legal challenges are ongoing, including a writ of habeas corpus.
"This is gulag stuff," said Gilbert. "Is this the kind of country you want to live in when dissidents are determined to be crazy?"
In a phone call after being put in the psych ward, Fisher said her eyeglasses were taken, she was put on suicide watch and if she doesn't comply with the psych examination, she will be sent to the North Coast Mental Institute for a 20 day evaluation.
During the hearing, Judge McGinty made other strange requests baffling attorneys, asking defense counsel to openly read a lengthy message on Fisher's t-shirt, saying:
"Wanted for Illegally Crossing Borders: The Bush Regime. If you are going to insist that crossing borders illegally is a crime which cannot be tolerated, how about George Bush, Dick Cheney, Donald Rumsfeld, Condoleezza Rice (and yes, Colin Powell) and the rest of that gang, with their highly illegal, and violent, 'crossing of the border'-into Iraq, among other places?!"
Judge McGinty then said this was proof of her delusional state, adding that "Carol wants to go to jail and that she has a martyr complex." Fisher had initially refused to taking a state ordered, saying there was no reason for it due to the fact American citizens have the right to express political opinions in an open and honest fashion.
However, Judge McGinty's response to Fisher's refusal and statements was simply that "I don't negotiate with felons."
"I'd be crazy to go along with the psych test," said Fisher, adding she feared being railroaded by crooked state psychiatrists based on her opposition to the Bush administration. "That which you will resist and mobilize to stop, you will learn or be forced to accept."
And looking back on the entire Fisher story, starting with the Jan. 28 police brutality incident involving the anti-Bush posters, her case is a stark example of the fascist climate existing in America, an unsettling climate were dissidents are punished and authority figures are allowed to trample on civil rights.
As reported in the Arctic Beacon as well as being a guest on Greg Szymanski's radio show the Investigative Journal, Fisher said she was brutalized by Cleveland Heights police, charged with two counts of felony assault and held incommunicado under police custody in the hospital even after complying with orders not to post the anti- Bush signs.
"The facts show that I was willing to take the posters down as the officer requested. But I was arrested anyway. Yet the prosecution intends to distort the facts and police still promote the lie that I was arrested because I refused to comply, and attacked them," said Fisher.
"The real point here is, there need to be more posters all over the place demanding an end to the Bush Regime! The facts clear and simple: I was wrongly arrested and assaulted for putting up anti-Bush posters. I was further punished for defying them.
"What about my injuries, trauma, intimidation, a threat on my life, being labeled a crazy wildcat, held incommunicado for six hours, forced to undress in front of four male policemen, and now the loss of my job? And most of all, what about the fact that all this happened because I put up a poster calling for active opposition to the Bush Regime!"