---
---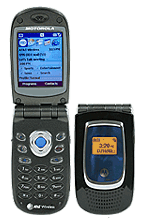 JUST A REMINDER... 31 days from today, cell phone numbers are being released to telemarketing companies and you will start to receive sale calls. YOU WILL BE CHARGED FOR THESE CALLS...
To prevent this, call the following number from your Cell phone: 888/382-1222. It is the National DO NOT CALL REGISTRY, which is operated by the U.S. Federal Trade Commission (FTC). It will only take a minute of your time. It blocks your number from telemarketers for five (5) years
PASS THIS ON TO ALL YOUR FRIENDS
Or you can register on line at: http://www.donotcall.gov/

---
© Copyright Illuminati News, http://www.illuminati-news.com. Permission granted to re-send, post and place on web sites for non-commercial purposes, if shown with no alterations or additions. Excerpts from the article are allowed, as long as they do not distort the concept of the same article. This notice must accompany all reposting.
---
---
Last Updated:
Tuesday, October 18, 2005 05:28:37 AM
---