Wayne Morin Jr Passed a Lie Detector Test
by Wes Penre and Wayne Morin Jr,
Updated May 27, 2006
Last Updated: Monday, August 07, 2006 05:52:23 AM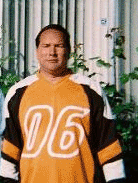 ou who have followed me and my website for a while, probably recognize the name Wayne Morin Jr. He is my new-found friend, who spent 18 years in Napa State Hospital, a psychiatric facility in California. He lived there under horrible circumstances, where he was raped, and saw rapes being done to others; both by inmates, wards and psychiatric doctors. There were (and still are) murders happening in there, illegal street drugs, like marijuana and heroin are smuggled into the facility and distributed. This is well covered in the mainstream media.
Besides all the articles Wayne and I have posted on this website, he has also been participating and thoroughly interviewed in a number of different radio shows, airing all over the United States and in Canada. Click here for a more complete background on Wayne.
All the stunning statements Wayne are making in articles and on radio can be backed up by evidence and witnesses. However, if someone still doubts that what he is saying is the truth, stay tuned! Wayne Morin Jr has been set up for a lie detector test (polygraph) and he PASSED 100%.
Click on this Word icon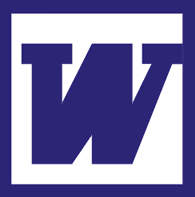 to read all about the polygraph test (we have permission to publish it, despite what the document says). The Word document includes all the 30 questions asked by the professional analyst, John Grogan, and Wayne's answers. Also included in this Word file are the Certificates which confirm that Wayne passed. This way no one can accuse him of lying.
Please take some time and visit John Grogan online. As you can see, he is one of the best polygraph testers there is:

John Grogan, Collections, Polygraph, Process Services, Celebrity....
John Grogan - Los Angeles, California, Specialist in polygraph
examinations, collection agency, process services, voice stress analysis,
clebrity contact... www.GroganPolygraph.com
These days, the polygraph tests are pretty accurate, as the testing is not only an analysis of what the polygraph machine indicates, but there is also a lot of studying after the actual test, including voice and face responses etc. This whole specific polygraph test was recorded, and in a few days I will put the audio file on this page for you all to hear.
Now I have a request to make to you all. Please listen to Wayne's presentation on the following video file. He has some very important additional information to give you. Just click on this icon:
.
Here are the websites Wayne talks about in the video:

MindFreedom Online:
Voice of the movement against human rights violations in psychiatric system.
Features survivors....
www.mindfreedom.org/

* * *

Channel 28
Welcome to Napa TV-Channels 27 & 28
Your Website in the community! Imagine, Create,
Produce, Share, Heard the latest buzz on Eggs? CLICK HERE...
http://tv28.vbdnvmp.com/index.htm
I am not only exposing all this because Wayne is my very good friend, and has become like a brother to me, I also do it because it is extremely important that the horrors within the locked doors in psychiatric facilities all over the world will be exposed, so the worst institutions can be closed down once and for all, and situations be changed in those who will still be open.
This is a very hard thing to do, because the psychiatric doctors are protected by patient privacy laws. Therefore it is extremely difficult to get the truth out. The criminal and abusive doctors refuse to let out any patient information.
In spite of this, I have some very good news! Napa State Hospital, where Wayne Morin Jr was locked up, may be closed down![1] And not only that, the Justice Department has come to a conclusion that the conditions in four of California's mental facilities have to be changed, so the inmates will have a decent living! Click here for the U.S. Newswire article. This is to a great extent a product of Wayne's relentless drive to get the truth out.
Wayne and I are very happy, and it shows that the efforts of a few men can actually produce a desired effect! By posting Wayne's story here and elsewhere, because of all the radio shows, Wayne's tireless efforts in contacting authorities and politicians, and by spreading the information widely, all this work is now starting to pay off.
Please bookmark this article and come back to it at least once a week for updates. This is indeed breaking news!
---
[1] Wayne and I will be back with an update on this shortly.
---
- - - - - - - -
Disclaimer
- - - - - - - -