Occult Secrets of Jay Z, Kanye & Nas
YouTube, 2006
n in depth look at the very disturbing truth behind some of mainstream music's most 'popular' celebrities and their occult practices.

Download the video here and share it with everyone you know, at http://www.gigasize.com/get.php/-1099...

"What it's about is the fact that Jigga is a Lucifer-worshiping Mason. And he's pulled in Kanye and Nas. All the symbols are masonic/pagain/satanic especially the pink goat's head shirt Kanye is wearing. And just listen to the song...it's about secret societies and the satanic Illuminati which employs JIgga. Do some research...free your mind." -RizNJ

SPECIAL THANKS: Bobbysmokes, http://www.youtube.com/profile?user=b...


---
Wes Penre is the owner of the domain Illuminati News and the publisher of the same. Please also check out his MySpace website: http://www.myspace.com/wespenre.
---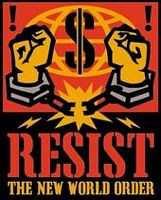 ---
Related articles: Art and Mind Control (as presented by Illuminati News)
---
Source: http://www.youtube.com/watch?v=iX-xVN0xERk

---
This page may contain copyrighted material, the use of which has not always been specifically authorized by the copyright owner. I am making such material available in my efforts to advance understanding of environmental, political, human rights, economic, democracy, scientific, and social justice issues, etc. I believe this constitutes a 'fair use' of any such copyrighted material as provided for in section 107 of the US Copyright Law. In accordance with Title 17 U.S.C. Section 107, the material on this site is distributed without profit to those who have expressed a prior interest in receiving the included information for research and educational purposes.

---
---
Design downloaded from FreeWebTemplates.com
Free web design, web templates, web layouts, and website resources!
---