anking was conceived in iniquity and was born in sin. The bankers own the Earth. Take it away from them, but leave them the power to create money, and with the flick of the pen they will create enough deposits to buy it back again.
However, take it away from them, and all the great fortunes like mine will disappear and they ought to disappear, for this would be a happier and better world to live in. But, if you wish to remain the slaves of bankers and pay the cost of your own slavery, let them continue to create money."
- Sir Josiah Stamp, Director of the Bank of England (appointed 1928). Reputed to be the 2nd wealthiest man in England at that time.
---
Wes Penre is an researcher, journalist, and the owner of the domains Illuminati News and Zionist Watch and is the publisher of the same. He has been researching Globalization and the New World Order and exposed the big players behind the scenes for more than a decade now. He has published his research on the Internet at the above domains, which are currently updated to keep people informed what is going on. He has also done spiritual research to present a solution to the problems of this world. Also check out his MySpace website: http://www.myspace.com/wespenre.
---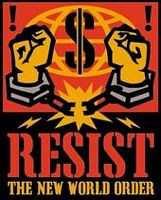 ---
This page may contain copyrighted material, the use of which has not always been specifically authorized by the copyright owner. I am making such material available in my efforts to advance understanding of environmental, political, human rights, economic, democracy, scientific, and social justice issues, etc. I believe this constitutes a 'fair use' of any such copyrighted material as provided for in section 107 of the US Copyright Law. In accordance with Title 17 U.S.C. Section 107, the material on this site is distributed without profit to those who have expressed a prior interest in receiving the included information for research and educational purposes.

---
---
Design downloaded from FreeWebTemplates.com
Free web design, web templates, web layouts, and website resources!