oogle took this video down after three days and then when I attempted to post it to YouTube it was rejected.

This video is an important companion piece to the video that I call "Inside Job" (see the Brasscheck TV archive.)

"Inside Job" shows that thousands of eye witnesses and millions of live TV viewers heard and heard about MULTIPLE explosions in the Twin Towers that preceded their sudden and inexplicable collapse.

"The 9/11 Solution" shows that even as the World Trade Center was burning and immediately after the collapses, a stream of disinformation laying down the key official 9/11 myths was being actively being put in place via the US mass media (i.e. the impact of the planes weakened the structures, the "intense" fires caused the collapses, Bin Laden was the only possible suspect.)
Here's the message I got personally from "Brasscheck TV:
"Wes,

Earlier this year, we posted a video called the "9/11 Solution."

After a huge run up a viewers it was removed from Google Video three days
later.

I tried to post it to YouTube and it was rejected by YouTube too.

I appealed to subscribers to repost the video on as many sites as possible.

Someone re-posted the video to YouTube Canada and surprisingly it stuck.

The result?

So far 585,567 views which makes it one of the most viewed News videos on
YouTube Canada of all time.

Currently, this video is the most discussed new video on YouTube Canada of all time."

Click here to watch:
---
Wes Penre is the owner of the domain Illuminati News and the publisher of the same. Please also check out his MySpace website: http://www.myspace.com/wespenre.
---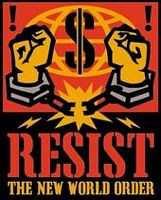 ---
Source: The 9/11 Solution - RESTORED

---
This page may contain copyrighted material, the use of which has not always been specifically authorized by the copyright owner. I am making such material available in my efforts to advance understanding of environmental, political, human rights, economic, democracy, scientific, and social justice issues, etc. I believe this constitutes a 'fair use' of any such copyrighted material as provided for in section 107 of the US Copyright Law. In accordance with Title 17 U.S.C. Section 107, the material on this site is distributed without profit to those who have expressed a prior interest in receiving the included information for research and educational purposes.

---
---
Design downloaded from FreeWebTemplates.com
Free web design, web templates, web layouts, and website resources!
---