Robert Redford
Robert Redford has a dim view of American politics, says David Hochman in Playboy. As a younger actor, he made several films about the corruption and compromises at the heart of political ambition that, he hoped, would make Americans demand more of their leaders.
"I once had great hopes that people would see movies like The Candidate and All the President's Men and say, 'Hey, if we're not careful, we might get snookered.' I discovered we Americans enjoy the distraction of entertainment but aren't really interested in the deeper message. We don't like to look inward; we don't like darkness."
His cynicism was reinforced when he received a Kennedy Center honor in 2005 and spent an evening hobnobbing with Washington's elite.
"Here were sworn enemies, the leaders who beat the s--- out out of each other all day in public, but the minute those doors closed for the state dinner, the daggers went away and it was one big happy family. I saw former Republican Sen. Bill Frist weaving through the tables, and he came over to Ted Kennedy and start massaging his shoulders and laughing like they were the oldest buddies in the world. Everybody was crossing the aisles and chuckling, and I said: 'Oh, I get it! It really is just a game.'"
- The Week
---
Source: The Week
---
Make a comment and have it posted here! Write me an email and put the same title in your email subject line as the title of the article you want to comment on. Wes Penre.
---
Wes Penre is a researcher, journalist, the owner of the domains Illuminati News and Zionist Watch and is the publisher of the same. He has been researching Globalization and the New World Order and exposed the big players behind the scenes for more than a decade now. He has published his research on the Internet at the above domains, which are currently updated to keep people informed what is going on. You can also find his articles linked up, discussed and republished all over the Internet.
In addition, he has done spiritual research to present a solution to the problems of this world. His MySpace website address is: http://www.myspace.com/wespenre and you can also also visit his blog and make comments at http://wespenre.blogspot.com/.
---
---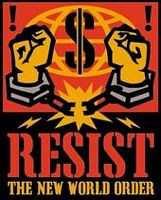 ---
This page may contain copyrighted material, the use of which has not always been specifically authorized by the copyright owner. I am making such material available in my efforts to advance understanding of environmental, political, human rights, economic, democracy, scientific, and social justice issues, etc. I believe this constitutes a 'fair use' of any such copyrighted material as provided for in section 107 of the US Copyright Law. In accordance with Title 17 U.S.C. Section 107, the material on this site is distributed without profit to those who have expressed a prior interest in receiving the included information for research and educational purposes.

---
---
Design downloaded from FreeWebTemplates.com
Free web design, web templates, web layouts, and website resources!
---