ublic Notice
1. IRS Identity & Principal of Interest
The two delegations of authority to the Commissioner of Internal Revenue thus far located tend to reinforce conclusions set out above. Treasury Department Order No. 150-42, dated July 27, 1956, appearing in at 21 Fed. Reg. 5852, specifies the following:
2. Preservation of Due Process Rights
[Sec. 7804(b)]

3. Current Internal Revenue Code & Internal Revenue Code of 1939 Are Same
Definitions at § 3401, Vol. 68A of the Statutes at Large (the Internal Revenue Code of 1954), make it clear that, (§ 3401(a)(A)), "a resident of a contiguous country who enters and leaves the United States at frequent intervals..," is a nonresident alien of the United States (citizens and residents of the several States included), and the exclusion from "wages" extends even to citizens of the United States who provide services for employers "other than the United States or an agency thereof"(§3401(a)(8)(A)).

4. The Employer or Agent is Liable

5. Lack of Regulations Supporting General Application of Tax

6. Misapplication of Authority
Even if IRS was the agency responsible for collecting from an "employee," due process would be required, as noted above, so authority to collect would ensue only after securing a court order from a court of competent jurisdiction, which in the several States would mean a judicial court of the State. In law, however, there is no authority for securing or issuing a Notice of Distraint premised on non-filing, bogus filing, or any other act relating to the 1040 return. See United States v. O'Dell, Case No. 10188, Sixth Circuit Court of Appeals, March 10, 1947. In G.M. Leasing Corp. v. United States, 429 U.S. 338 (1977), the United States Supreme Court held that a judicial warrant for tax levies is necessary to protect against unjustified intrusions into privacy. The Court further held that forcible entry by IRS officials onto private premises without prior judicial authorization was also an invasion of privacy.

7. Liability Depends on a Taxing Statute
The matter of who is required to register, apply for licenses, or otherwise collect and/or pay taxes imposed by the Internal Revenue Code is ultimately and finally put to rest under "Licensing and Registration", 26 USC §§ 301.7001-1, et seq. Each of the categories so addressed has liability based on some particular taxing statute which creates liability.

8. The Necessity of Administrative Process
The grant of assessment authority with respect to taxes prescribed in Subtitles A & C is limited to provisions set out above even where the Service might have authority relating to those made liable for the tax, meaning the "employer" specified at 26 USC § 3401(d). Clearly, returns made either by the agent of the United States agency required to file a return, or the Secretary, are to be evaluated mathematically, and errors are to be treated as clerical errors, nothing more. The Secretary has no authority to assess estimated income tax (individual estimated income tax at § 6554; corporation estimated income tax at § 6655), or unemployment tax ( § 6157). For all practical purposes, the trail effectively ends here.

9. The Impossibility of Effective Contract/Election
Provisions cited above preclude any and all legal authority for Citizens of the several States, or privately owned enterprise located in the several States, to participate in federal tax and benefits programs prescribed in Subtitles A & C of the Internal Revenue Code and companion legislation such as the Social Security Act which provide benefits from the United States Government, which is a foreign corporation to the several States.
Summary & Conclusion
This memorandum is not intended to be exhaustive, but merely sufficient to support causes set out separately. The most conspicuous conclusions of law are that Congress never created a Bureau of Internal Revenue, the predecessor of the Internal Revenue Service; Subtitles A & C of the Internal Revenue Code prescribe excise taxes, mandatory only for employees of United States Government agencies; the Internal Revenue Service, within the geographical United States where the Service appears to have colorable authority, is required to use judicial process prior to seizing or encumbering assets; and the law demonstrates that people of the several States, defined as nonresident aliens of the self-interested United States in the Internal Revenue Code, cannot legitimately elect to be taxed or treated as citizens or residents of the United States. If a Citizen of one of the several States works for an agency of the United States or receives income from a United States "trade or business" or otherwise effectively connected with the United States, the employer or other third party responsible for payment is made liable for withholding taxes at the rate of 30% or 14%, depending on classification, and is thus "the person liable" and may be subject to Internal Revenue Service initiatives, with administrative initiatives, where seizure and/or encumbrance actions are concerned, subject to judicial determinations by courts of competent jurisdiction.
*****
---
Wes Penre is the owner of the domain Illuminati News and the publisher of the same. Please also check out his MySpace website: http://www.myspace.com/wespenre.
---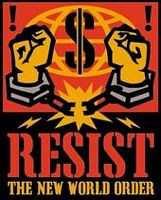 ---
This page may contain copyrighted material, the use of which has not always been specifically authorized by the copyright owner. I am making such material available in my efforts to advance understanding of environmental, political, human rights, economic, democracy, scientific, and social justice issues, etc. I believe this constitutes a 'fair use' of any such copyrighted material as provided for in section 107 of the US Copyright Law. In accordance with Title 17 U.S.C. Section 107, the material on this site is distributed without profit to those who have expressed a prior interest in receiving the included information for research and educational purposes.

---