Immortality IS an Option
by Conscious Media Network
r. Mitchell Gibson watched hospital visitors and patients 'walk through' deceased patients loitering in the hospital hallways weeks after their deaths, leading him on a journey few will ever experience. He was shown the essential nature of The Living Soul and how we can choose to become immortal, if we believe it's possible.

Dr. Mitchell E. Gibson is a board-certified forensic psychiatrist, writer, artist, software developer, public speaker, and spiritual teacher. Dr. Gibson received his medical degree at the age of 25 from the University of North Carolina at Chapel Hill. He then completed his residency training at the Albert Einstein Medical Center in Philadelphia. During his last year of residency he served as Chief Resident in Psychiatry and received the Albert Einstein Foundation Research Award for his work in Sleep Disorders. Dr. Gibson is a former Chief of Staff at the East Valley Camelback Hospital in Mesa Arizona.

Watch here:

[00:33:00]
Here you also get a few important hints as of why the Illuminati are Sun Worshippers, and why the power of the sun is essential for our spiritual evolution - something that has been suppressed and hidden from us and are taught only to a few carefully selected, high up in the hierarchy of secret societies. Dr. Gibson does not mention the Illuminati in this video per se, but if you have even the slightest idea of the occult side of the Illuminati, you will most probably put the pieces together here...Wes Penre.

---
Wes Penre is the owner of the domain Illuminati News and the publisher of the same. Please also check out his MySpace website: http://www.myspace.com/wespenre.
---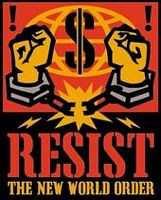 ---
Source: http://www.consciousmedianetwork.com/members/mgibson.htm

---
This page may contain copyrighted material, the use of which has not always been specifically authorized by the copyright owner. I am making such material available in my efforts to advance understanding of environmental, political, human rights, economic, democracy, scientific, and social justice issues, etc. I believe this constitutes a 'fair use' of any such copyrighted material as provided for in section 107 of the US Copyright Law. In accordance with Title 17 U.S.C. Section 107, the material on this site is distributed without profit to those who have expressed a prior interest in receiving the included information for research and educational purposes.

---
---
Design downloaded from FreeWebTemplates.com
Free web design, web templates, web layouts, and website resources!
---