Interview with Cathy O'Brien on the Trance Formation of America
by Conscious Media Network, 2006
athy O'Brien was born in Michigan in 1957 and although most of this information will be hard to believe, it is all true. The MK Ultra Project Monarch mind control operation is real and on August 3rd, 1977 the 95th U.S. Congress opened hearings into the reported abuses concerning the CIA's Top Secret mind control research project and most of the congressional records are included in her book.
Cathy wrote the book for your review and edification concerning a little known tool that "our" United States Government is covertly, illegally, and un-constitutionally using to implement the New World Order (One World Government). This well documented tool is a sophisticated and advanced form of behavior modification (brainwashing) most commonly known as MIND CONTROL. My first hand knowledge of this TOP SECRET U.S. Government Psychological Warfare technique is drawn from my personal experience as a White House "Presidential Model" mind-control slave.

TRANCE Formation of America is the documented autobiography of a victim of government mind control. Cathy O'Brien is the only vocal and recovered survivor of the Central Intelligence Agency's MK-Ultra Project Monarch mind control operation. Chiseled deep into the white stone of the CIA's Langley, Virginia headquarters is a partial verse lifted from the Holy Bible and writings of Saint John..."and the truth shall make you free." This statement, like the agency, is total reality. The building that it is engraved upon houses the world's most successful manufacturer of lies to facilitate psychological warfare.

Through the courageous efforts of Mark Phillips (internationally recognized expert in mind control and deprogramming), Cathy was rescued from certain death and then began the long reconstructive journey back to "wholeness".

Cathy's words strike deep in the heart of the beast and reveal the cruel, murderous world of mind control in all of its ugly facets, exposing many famous people, particularly in the high-flying worlds of politics and music. Cathy's recall is so well articulated that even the most skeptical minds will be forced to recognize that MK-Ultra Monarch Mind Control is not a theory, but an ugly reality.

'ACCESS DENIED For Reasons of National Security' is the rest of their true life's story, which required 16 years for the authors to survive and 3 years for them to write. This book is an amazing testament to the strength of the human spirit and one you will never forget for as long as your thoughts remain free.

ACCESS DENIED is a whistleblowers' living guide to success.

PUBLIC NOTICE: This interview and the books 'Trance-Formation of America' and 'Access Denied. For Reasons of National Security' contain sexually explicit quotes and irrefutable anatomical details of perpetrators and is therefore recommended for mature readers only.

---
Wes Penre is the owner of the domain Illuminati News and the publisher of the same. Please also check out his MySpace website: http://www.myspace.com/wespenre.
---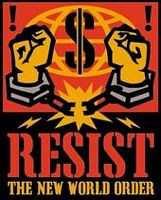 ---
Source: http://www.consciousmedianetwork.com/members/cobrien.htm

---
This page may contain copyrighted material, the use of which has not always been specifically authorized by the copyright owner. I am making such material available in my efforts to advance understanding of environmental, political, human rights, economic, democracy, scientific, and social justice issues, etc. I believe this constitutes a 'fair use' of any such copyrighted material as provided for in section 107 of the US Copyright Law. In accordance with Title 17 U.S.C. Section 107, the material on this site is distributed without profit to those who have expressed a prior interest in receiving the included information for research and educational purposes.

---
---
Design downloaded from FreeWebTemplates.com
Free web design, web templates, web layouts, and website resources!
---