New Video Proof: Satanic Backwards Messages in Music Recordings!
by Lumen Mori, Sep 22, 2007
his is an excellent video, put together by a young Australian friend of mine, Lumen Mori, showing without any doubt that the occult and Satanic backwards messages me and a few other researchers have talked about for a long time are actually there, no matter how many times the artists themselves have denied this.
What about 2PAC? Why was he killed? What happens to those within the music industry whom discover the truth about what the business is really about and have the nerve to go public? This video will shed some light on this as well. Wes Penre, www.illuminati-news.com .
---
Wes Penre is the owner of the domain Illuminati News and the publisher of the same. Please also check out his MySpace website: http://www.myspace.com/wespenre.
---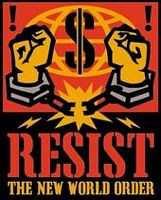 ---
Source: Correspondence with Lumen Mori [http://video.google.com/googleplayer.swf?docId=-1798490379465776132&hl=en-AU]

---
This page may contain copyrighted material, the use of which has not always been specifically authorized by the copyright owner. I am making such material available in my efforts to advance understanding of environmental, political, human rights, economic, democracy, scientific, and social justice issues, etc. I believe this constitutes a 'fair use' of any such copyrighted material as provided for in section 107 of the US Copyright Law. In accordance with Title 17 U.S.C. Section 107, the material on this site is distributed without profit to those who have expressed a prior interest in receiving the included information for research and educational purposes.

---
---
Design downloaded from FreeWebTemplates.com
Free web design, web templates, web layouts, and website resources!
---