The Jesuit Order - Pictures of Papal Infiltration
by Thomas Richards
irst of all I want to show several close Jesuit affiliations to powerful people.

For example Jesuits as family members or close friendships, associations between Jesuits and U.S. Presidents, Governors, Senators, Hollywood stars and other well known people.

I will do this with pictures and a short description of who the people are and what was going on at the time. I expect you to research these things on your own as well. I almost always need more than one source to be convinced of something myself. Except of course when there are pictures involved. It's said a picture is worth a thousand words so I'll let the images do most of the talking.
Read more


Saved version here

---
Wes Penre is the owner of the domain Illuminati News and the publisher of the same. Please also check out his MySpace website: http://www.myspace.com/wespenre.
---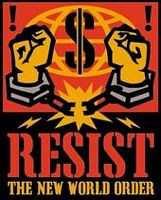 ---
Source: http://www.spirituallysmart.com/pics.htm

---
This page may contain copyrighted material, the use of which has not always been specifically authorized by the copyright owner. I am making such material available in my efforts to advance understanding of environmental, political, human rights, economic, democracy, scientific, and social justice issues, etc. I believe this constitutes a 'fair use' of any such copyrighted material as provided for in section 107 of the US Copyright Law. In accordance with Title 17 U.S.C. Section 107, the material on this site is distributed without profit to those who have expressed a prior interest in receiving the included information for research and educational purposes.

---
---
Design downloaded from FreeWebTemplates.com
Free web design, web templates, web layouts, and website resources!
---