Anna Nicole, Britney Spears & Mind Control
Blue Fly Productions, thefreemanperspective.blogspot.com, June 04, 2007
Last Updated: Friday, August 03, 2007 10:21:24 PM
reeman joins Kory Kortis on Esoteric Science Roundtable for a discussion of current events involving Anna Nicole, Britney Spears, Madonna, Walt Disney and much more. Could our top pop stars be mind controlled slaves for the Illuminati. Is Anna Nicole's baby girl an attempt to raise a "moonchild" through an occultic ritual? You decide.
---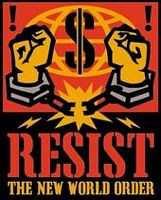 ---
---
Source: http://video.google.com/videoplay?docid=-891321698051955222

---
This page may contain copyrighted material, the use of which has not always been specifically authorized by the copyright owner. I am making such material available in my efforts to advance understanding of environmental, political, human rights, economic, democracy, scientific, and social justice issues, etc. I believe this constitutes a 'fair use' of any such copyrighted material as provided for in section 107 of the US Copyright Law. In accordance with Title 17 U.S.C. Section 107, the material on this site is distributed without profit to those who have expressed a prior interest in receiving the included information for research and educational purposes.

---
- - - - - - - -
Disclaimer
- - - - - - - -