Last Updated:
Wednesday, August 01, 2007 05:55:47 AM
Wednesday, August 01, 2007
Interview with G. Edward Griffin at Ron Paul Bay Area Rally
YouTube, July 17, 2007
Last Updated: Wednesday, August 01, 2007 05:55:47 AM

Comment: This is a short, but very interesting interview with G. Edward Griffin. He is helping us understand the confusing concepts of capitalism vs. communism etc., and how they basically are the same thing. He makes it very easy to understand by throwing away all misconceptions and by then narrowing everything down to two basic definitions: collectivism vs. individualism. When these two definitions are understood (you WILL understand them after watching this movie) your understanding of politics and manipulation will increase enormously.

Also watch Griffin's exclusive interview with an aged Norman Dodd from 1982: Illuminati: The Hidden Agenda for World Government, presented here at the Illuminati News Website.
- Wes Penre, www.illuminati-news.com
riffin talks about the difference between free market capitalism and monopoly capitalism, collectivism vs. individualism, and talks a little about his organization, "Freedom Force International" which is dedicated to cultivating the free human spirit. to see more interviews and footage from this rally, please go to my myspace page at www.myspace.com/bon_oxford_presents.
---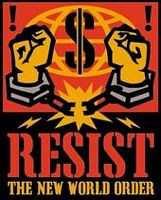 ---
---
Source: http://www.youtube.com/watch?v=W-Dhv59JYpA

---
This page may contain copyrighted material, the use of which has not always been specifically authorized by the copyright owner. I am making such material available in my efforts to advance understanding of environmental, political, human rights, economic, democracy, scientific, and social justice issues, etc. I believe this constitutes a 'fair use' of any such copyrighted material as provided for in section 107 of the US Copyright Law. In accordance with Title 17 U.S.C. Section 107, the material on this site is distributed without profit to those who have expressed a prior interest in receiving the included information for research and educational purposes.

---
- - - - - - - -
Disclaimer
- - - - - - - -