Quantum Consciousness: What is Consciousness?
by Stuart Hameroff, MD
.
The Problem of Consciousness
Conventional explanations portray consciousness as an emergent property of classical computer-like activities in the brain's neural networks. The prevailing views among scientists in this camp are that 1) patterns of neural network activities correlate with mental states, 2) synchronous network oscillations in thalamus and cerebral cortex temporally bind information, and 3) consciousness emerges as a novel property of computational complexity among neurons.
However, these approaches appear to fall short in fully explaining certain enigmatic features of consciousness, such as:
The nature of subjective experience, or 'qualia'- our 'inner life' (Chalmers' "hard problem");

Binding of spatially distributed brain activities into unitary objects in vision, and a coherent sense of self, or 'oneness';

Transition from pre-conscious processes to consciousness itself;

Non-computability, or the notion that consciousness involves a factor which is neither random, nor algorithmic, and that consciousness cannot be simulated (Penrose, 1989, 1994, 1997);

Free will; and,

Subjective time flow.
Brain imaging technologies demonstrate anatomical location of activities which appear to correlate with consciousness, but which may not be directly responsible for consciousness.
Read more:
Original Website


Saved copy

---
Wes Penre is the owner of the domain Illuminati News and the publisher of the same. Please also check out his MySpace website: http://www.myspace.com/wespenre.
---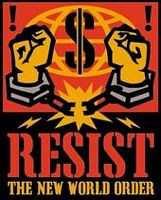 ---
Related articles: Spiritual Solutions by Other Writers (as presented by Illuminati News)
---
Source: http://www.quantumconsciousness.org/presentations/whatisconsciousness.html

---
This page may contain copyrighted material, the use of which has not always been specifically authorized by the copyright owner. I am making such material available in my efforts to advance understanding of environmental, political, human rights, economic, democracy, scientific, and social justice issues, etc. I believe this constitutes a 'fair use' of any such copyrighted material as provided for in section 107 of the US Copyright Law. In accordance with Title 17 U.S.C. Section 107, the material on this site is distributed without profit to those who have expressed a prior interest in receiving the included information for research and educational purposes.

---
---
Design downloaded from FreeWebTemplates.com
Free web design, web templates, web layouts, and website resources!
---